A parent of two junior members shares feedback on their experience of Junior Hockey at Cardiff & Met, providing a valuable insight into the day-to-day practice of our wonderful coaches.
As the parent of 2 children in the Cardiff & Met Hockey Academy, I would like to take the opportunity to provide some feedback on their experience. My oldest daughter, IW, is in the Under 11s Academy, whilst her younger sister AW is in the Under 9s.
IW joined the Academy last year in the U9s. She has really loved the experience, and has continued this year with the U11s. She also attends tennis lessons at a local club, playing since she was 6. While she enjoys tennis, the way the club selects individuals to join a high performance squad and attend competitions has rather limited her interest. We have therefore been very impressed by the inclusive way that your hockey coaches have encouraged the children to take part in competitions from the moment they join. There appears to be no selection – all who wish to attend can play. IW has really benefited from this approach as she is competitive and very much enjoys feeling part of a team. Her coach is fantastic, and the children love him. I am pleased to see that he now has some help, the young lady assisting seems highly capable and very nice.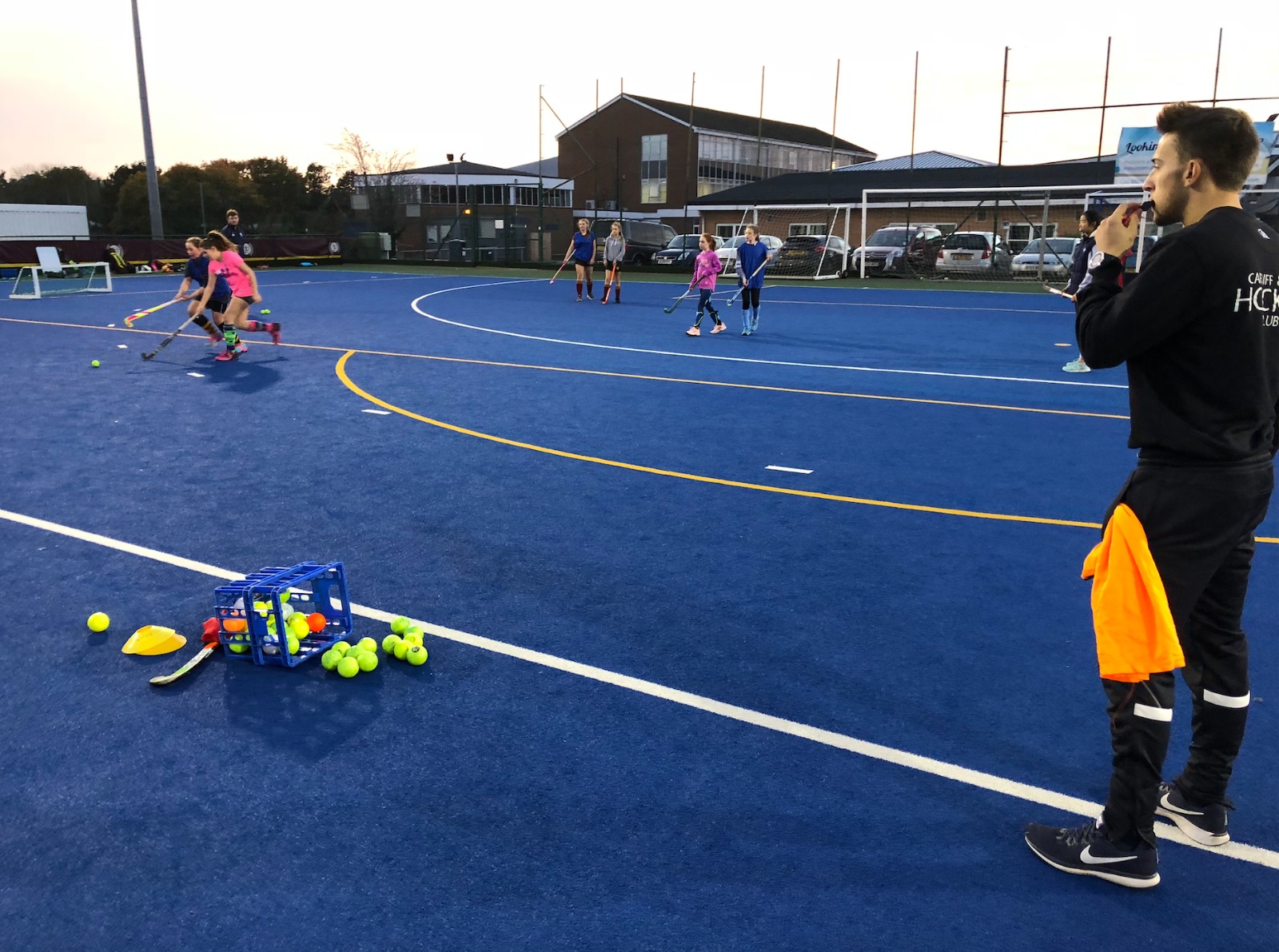 Following IW joining the Academy, her younger sister AW asked to attend. AW was 6 at the start of this academic year, yet despite her age we have been worried about her self confidence for some time. She has shown a worrying degree of lack of confidence and very low self-worth. This has affected her academic development and resulted in her receiving additional support from specialist staff at her school. AW had previously taken up tennis but did not enjoy it. She found it difficult and this did not help her self-confidence. We were therefore concerned that she would also find hockey difficult and again quit.
Despite our concerns, AW has flourished at hockey. She has clearly grown to love the game and despite her small size, compared to some of the older children she has enthusiastically taken part in as many of the tournaments that we can attend. She scored her first goal in a tournament just after Christmas and this resulted in a massive boost in her confidence. She was extremely excited about the upcoming fixtures and has told her teacher and friends all about it. Hockey and being part of the Cardiff & Met team has given her something to be proud of that is unique to her amongst her school friends. In fact, we have seen a huge change in AW since taking up hockey which has also been noted by her teachers. She is now far more confident and shows far fewer signs of the feelings of low self esteem that we have concerns about. Her performance in school has also improved significantly.
Whilst this improvement in AW is no doubt in part due to the inclusiveness of the approach that the Academy takes, I would like to highlight the influence of her main coach. Without understatement, She has been amazing. She clearly understands, loves and respects the kids in the squad. She is always supportive, and never critical. The children clearly appreciate her approach and respond superbly to it. They are equally supportive of each other and there is a lovely atmosphere amongst the children, who are without exception a lovely bunch.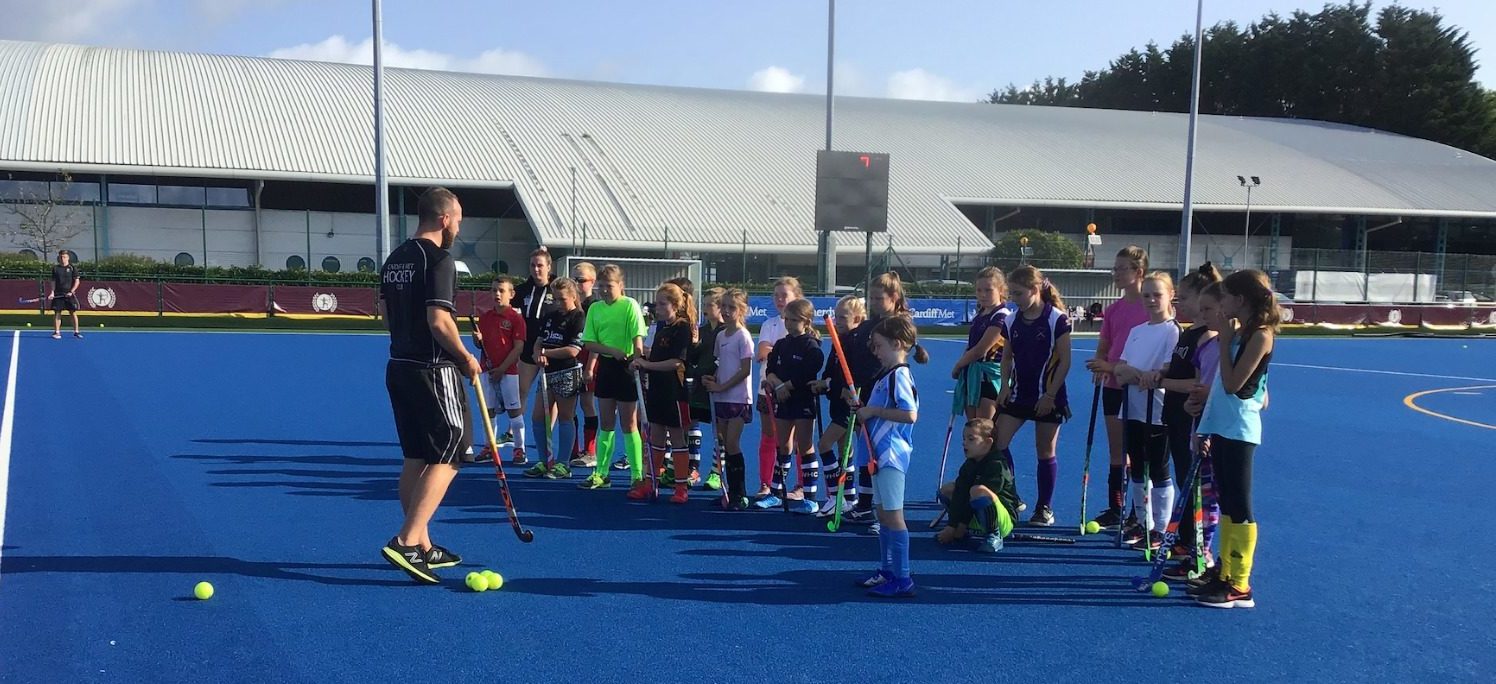 Being one of the youngest children in the group, the coach has looked after AW with particular care and attention. She understood from the start that AW was shy and rather introverted, and went out of her way to look after her. She has always praised AW and never put her under pressure to do something she wasn't able to. Sometimes it's the little things that matter, and she will always have a hair bobble at hand and make time to do AW's hair for her (I am the parent that takes AW to hockey and I'm not great at pony tails). The fact that the coach took time to mention AW's goal in her tweet also did wonders for her confidence. She really understood how important that was to AW, and I suspect she took as much pride in it as I did at the time. AW loves her coach to bits and this relationship has really helped her settle into the team. I believe her continued participation is almost entirely down to the coaches efforts.
I am confident that all coaches in the hockey academy show genuine interest and care for the children. But, given the age and mixed nature of the under 11 classes, I feel the children benefit from being taught by a woman. I believe girls at that age feel more confident with a female coach whilst the boys are able to have a strong, positive sporting female role model.
Please could you pass on thanks and best wishes to the coaching staff. We would just like to make them aware of the huge positive impact they have had on AW, and how grateful we are for this positive influence had on AW, and the care she has shown her.
Click to find out even more about Junior Hockey at Cardiff!