With no Masters Hockey this summer we look back at the Masters' Summer of 2019.
Ladies Masters Club Tournament – 2019
On the 11th and 12th May, the Ladies' Club Masters team headed to Swansea, starting the day with a tough match against the hosts. Thanks to an early goal, the nerves settled and Cardiff came out on top with a 2-1 win. The next 2 pool games saw Cardiff & Met draw 1-1 with Suenami and win 5-1 against Northop hall, hence topping the table at the end of day 1, to go into the top pool on Sunday.
Day 2 began with the team taking on Howardians. Cardiff took the lead and put in a confident performance against a strong Howards team. An equaliser from Howards saw the game finish in a 1-1 draw. The team finished the weekend with a 1-0 win against Penarth which meant the result of Howards vs Penarth would decide the title winners. With Howards winning 3-0 vs Penarth, Cardiff finished in 2nd place, following another unbeaten Hockey Wales Masters competition.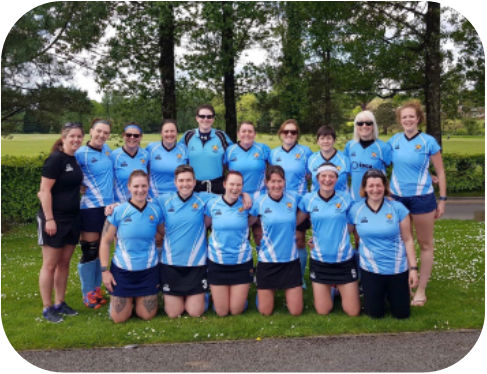 Welsh Masters Ladies' Home Nations Tournament – 2019
We had a number of Cardiff & Met players representing in the Welsh Ladies' Masters Over 40s team, in Mid-June. Mel, Northern, Herbie, Suzy and Married travelled to London with the Welsh team to compete in the Home Nations tournament, and put on a strong performance in all of their games.
Wales beat Scotland 3-0 to go top of the table after the first day, which showed that not only were they the most fun team in the competition, they were also a force to be reckoned with!
Saturday saw the team play England, where they narrowly lost 2-1. Wales then played Ireland on the final day, which unfortunately ended in a 3-0 loss. As a result, Wales finished 3rd place, but despite the unlucky scores in the latter matches, a great weekend was had by all. This performance was also a great improvement for the Welsh team from last year, where they lost to England 8-0!
The team now head on to prepare for their upcoming European championship tournament in July. They will be playing against The Netherlands and Scotland in Rotterdam—good luck to all involved!