It is highly likely that most of you have seen me prancing around in a yellow shirt on a pitch somewhere – those that haven't, I'm Abby and I'm an umpiring badger! I confess, I am one of those strange beings that actually enjoys umpiring on a weekly basis; and I've made it my mission to try and coax others into the #thirdteam family.
Let's begin by celebrating the success of our very own men's fixture secretary – fellow umpiring badger, banging wedding chef and all-round top guy Crispy Phillips–Adams. Crispy's super hard work has paid off, in the 2018-19 season he was awarded his level 3 NPUA umpiring qualification – meaning he's hit the dizzy heights of men's English National League!!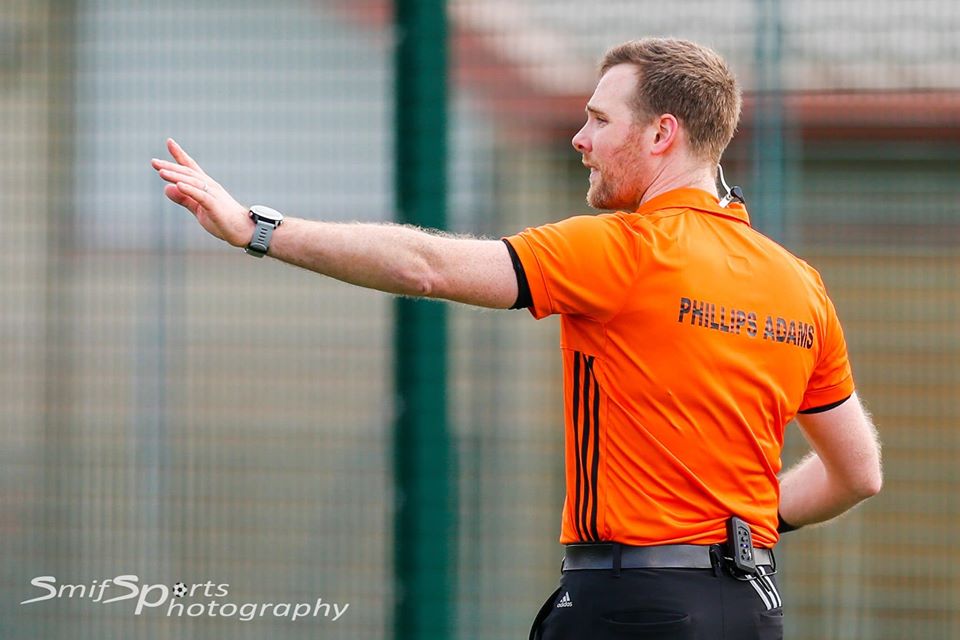 There's a bit of a stigma attached to umpiring – it's a lonely job, you just get abuse, its not as fun as playing – and I'm the first to agree with most of that. However, I've also had first hand experience of being part of a big officiating family that spans across Europe. I've umpired in Turkey, Portugal, France, Belgium and Slovenia – and made friends from Bulgaria, Sweden, Austria, Ukraine, Russia, Croatia…the list goes on! I've also had the pleasure of being mentored and assessed by some of the best umpire managers, supporting my progress and coaching me to achieve my 'international umpire' status. Personally, I've achieved far greater things through umpiring than I ever will through playing and, believe me, there's definitely some fun to be had!!
But look, let's be realistic – starting out as an umpire can be really scary. That's why Cardiff & Met and Welsh Hockey Umpiring Association have a plan to mentor and develop new umpires to a level where we are able to provide the officials that our teams and oppositions deserve. You'll be encouraged and mentored, given access to training games and opportunities to practice, and we strive to recognise potential early to get you on the right path, with the best support. I'll even pass on a couple of little umpiring secrets that will help you out of sticky situations!
If you're interested in becoming an umpire and having these opportunities (not to mention, it's a nice little earner if you're able to umpire the BUCS games), give me a shout. I usually run a club umpire course at the beginning of each season that is heavily subsidised by Cardiff & Met. All we ask is that you give a little back to the club and help out with your new found skills – pick up your whistle and discover what its like to be part of the third team on the pitch.
Abby MacOram – contact via cardiffhockeyladies@yahoo.co.uk for #thirdteam information including umpire courses.